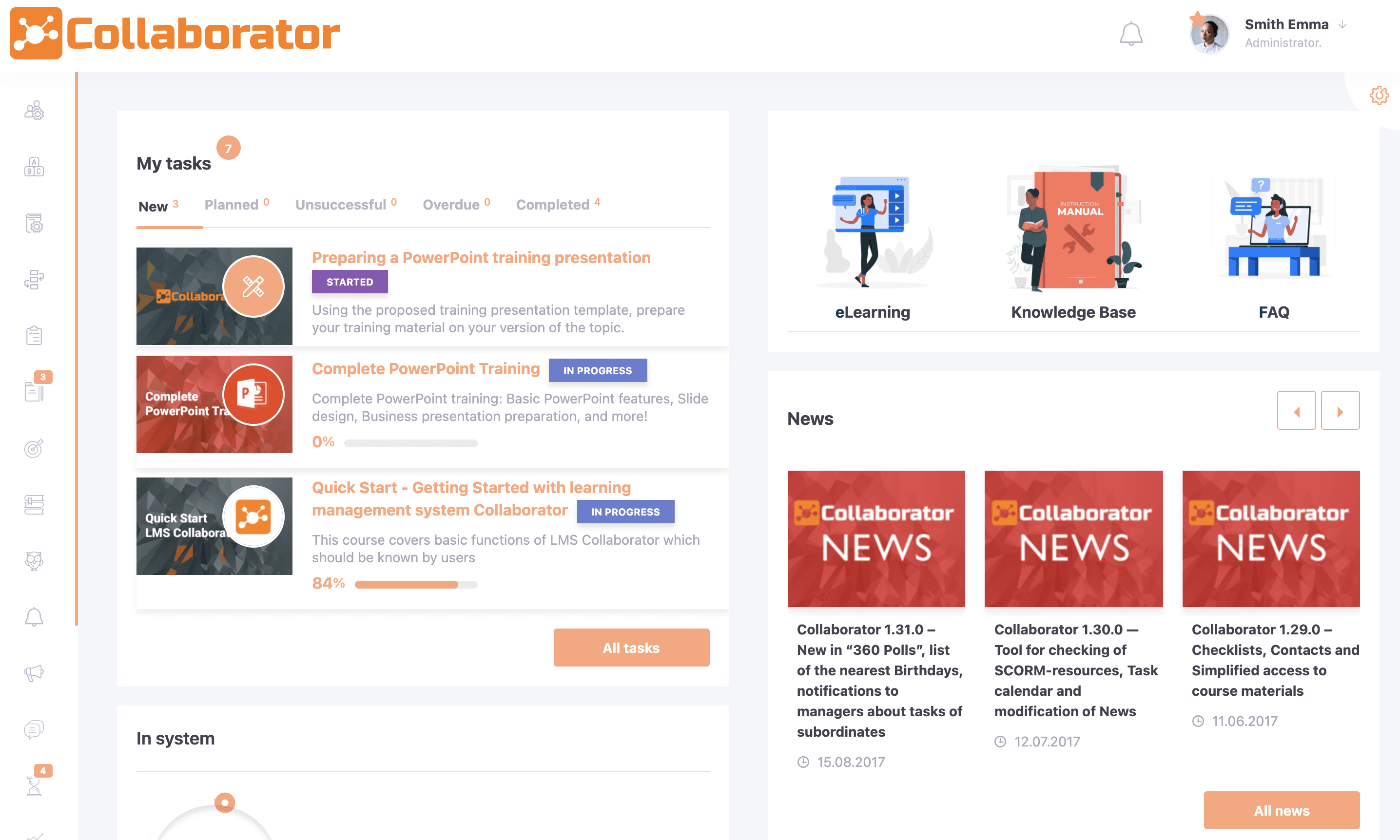 Easily manage corporate e-learning
LMS Collaborator - Learning Management System for corporate onboarding, personnel development, and assessment with flexible integration abilities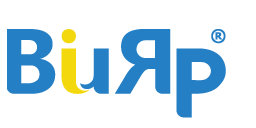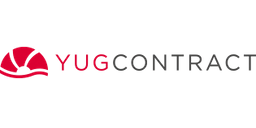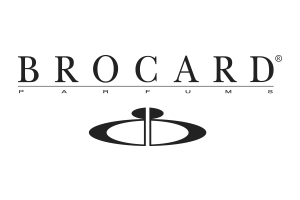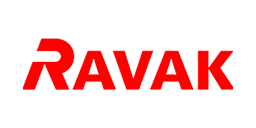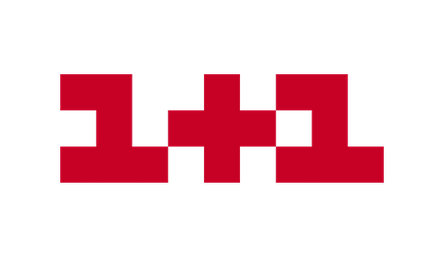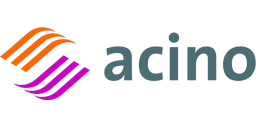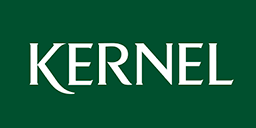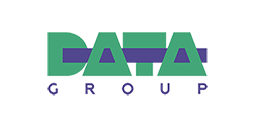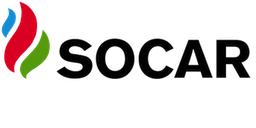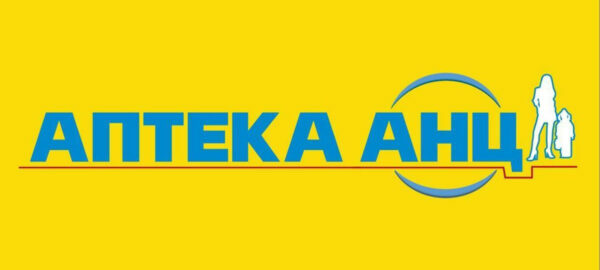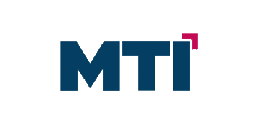 Features of LMS Collaborator
Get a ready-made corporate portal for all tasks of training and development of employees. LMS Collaborator is a training and assessment platform + knowledge base + notification and communication system + API integration with company systems.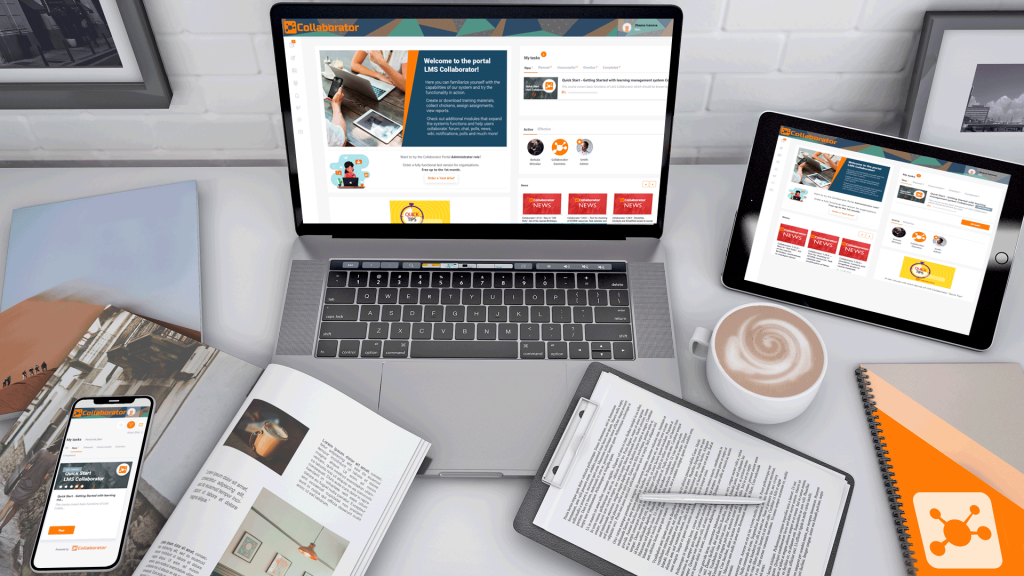 Watch the introductory video
Learning management
Use a variety of learning resources, tests, courses, programs, adaptive learning trajectories, personal development plans, workshops, face-to-face classes, and web rallies, and more
Automation
Automate learning processes, administration of content and users, data synchronization, and data import/export. Integrate with other systems via the API.
Self-studying and Knowledge Base
Develop self-studying and exchange of experience in the company, create a catalog of optional courses, Knowledge Base, professional forums, Wiki-encyclopedia
Reports and analytics
Real-time learning reports, dashboards of results, export to Excel and other systems using API
Rich functionality
Everything you need for training, certification, assessment of knowledge and competencies, goal setting, communications, awards, and other functions
Customers about us
Olga P
Administrator of educational platform
With the help of LMS Collaborator, we managed to launch e-learning in the company in the shortest possible time. The portal…
Denys K
Head of Organization Development Department
This is an excellent platform for training and testing of employees. A very user-friendly interface and a reporting system for any…
Natalya D
Training and Personnel Assessment Manager
In 2016 our company switched to a new LMS platform – Collaborator-  which significantly has a higher level of functionality, performance…
Maria K.
Head of Training and Development Department
Thanks to LMS Collaborator we train beginners, provide different levels of access to materials for all regions of the company. It…
Dmitry K
Manager of technical training systems
Our standards provide high requirements for the level of expert knowledge of employees because incompetence not only does not help to…
Natalia M.
Head of Development and Training Department
We have been using the Collaborator system for a year to solve educational problems in the company. We have employed almost…
Valentina G
Consultant-trainer, methodologist of the Center for Personnel Development
As the head of e-learning, I am happy that Yuria-Pharm Corporation has found an ideal tool for increasing the effectiveness of…
Irina K
Human resources director PJSC "DATAGROUP"
In my practice, I have already worked with distance learning systems. Collaborator is the third in a row and the most…
Irina M.
Head of the training department
Reikartz Hotel Group has been working with the Collaborator platform for more than 2 years. Prior to the implementation of the…
70+ satisfied customer
50 000+ users per day
Reviews
Try the system in action
Nothing replaces practical experience. Try the LMS Collaborator now to solve your issues for free
Get up to 30 days of trial period
Our manager will contact you soon, organizes a test-drive, helps you adjust the system to your tasks, and answers all questions.