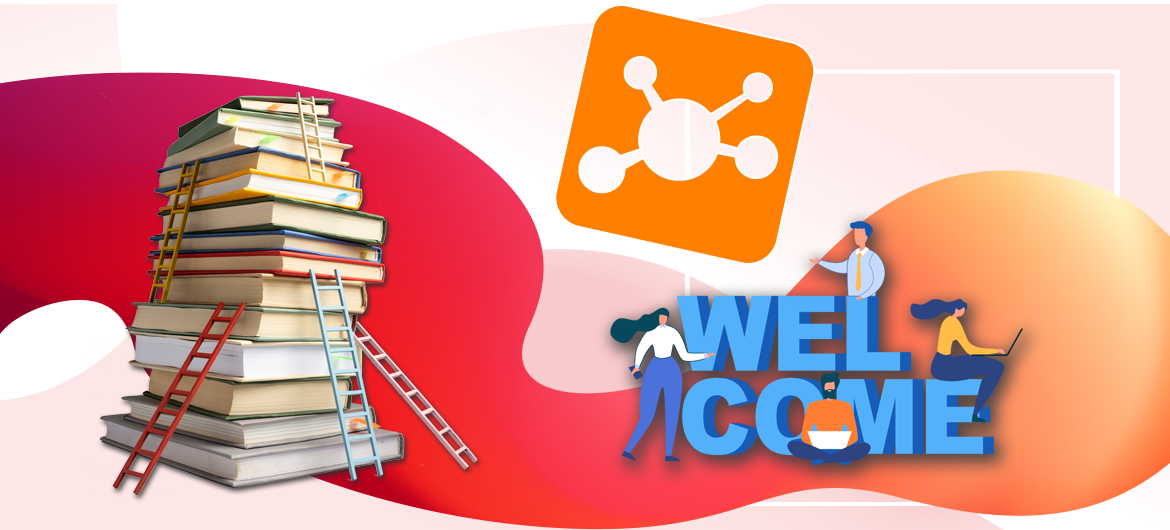 Back
Effective onboarding without routine. How learning paths help to increase the effectiveness of newcomers' learning
Date published:
19.04.2023
Did you know that the first month of a new employee's work can determine their future cooperation with the company?
Onboarding is a key stage in attracting new staff. The speed and quality of an employee's integration into a new work environment depends on its results. The key to successful onboarding is standardization and automation. This is especially true during mass hiring, when it is difficult to pay due attention to each employee.
Learning paths are the perfect tool to help you do this effectively. With their help, you can automate the onboarding process and monitor the progress of each new employee without unnecessary interventions.
What are learning paths?
Learning paths are a sequential customized set of tasks combined into one learning plan. The assignment of tasks in the learning path is automatic, based on the results of the previous ones.
With the help of learning paths, you can automate:
– adaptation,
– onboarding,
– product and other types of personnel training.
Stages of developing a learning path for onboarding
Developing an onboarding learning path involves creating a detailed action plan that will help new employees effectively absorb the necessary knowledge and quickly adapt to work in the company.
We have prepared a list of steps to consider when creating a learning path. These steps may vary depending on the specific needs of the company. However, in general, they serve as a basis for developing onboarding learning paths.
Stage 1: Defining goals and objectives
Before developing any learning path, it is first necessary to define the goals and objectives to be achieved during the learning process. The goals and objectives of onboarding can be as follows:
Introduction to the company and its culture.
Employees should become familiar with the company's mission, values and goals to understand how they can contribute to its development.
Skills training.
Newcomers must master professional skills that will help them successfully fulfill their duties in the company.
Understanding of the company's products and services.
Employees should know what products and services the company provides, their features and benefits.
Learning to communicate and collaborate.
Employees must be able to communicate effectively with colleagues, clients and partners of the company.
Learning to work with technologies and tools.
Employees must be able to work with the tools and technologies used in the company.
Stage 2. Create an onboarding learning plan
The learning plan should be developed considering the defined goals and objectives. It should consist of:
descriptions of the modules and the sequence of onboarding;
determining the time frame of onboarding – the duration of each module;
selection of training methods and format;
determining ways to evaluate the achievement of goals.
Stage 3. Development of learning materials
After creating the plan, you need to prepare training materials. The content should be structured and logically organized. It is better to divide it into several modules, each of which will cover a separate topic – a stage. For example, getting to know the company, product review, compliance training, working with corporate tools, etc. All information should be accessible and understandable for new employees.
In case of poor knowledge assimilation, you can set up automatic assignment of repeat tasks to a newcomer in LMS Collaborator learning paths. Therefore, we recommend that you prepare additional theoretical materials in advance to help you repeat what you have learned and go deeper into the topic.
Stage 4. Developing and implementing a learning path
At this stage, it is necessary to develop a learning path that will consist of sequential steps that a new employee must take to achieve the planned goals.
In LMS Collaborator, when creating learning paths, you can:
indicate where the path will lead in case of successful or unsuccessful completion of the task;
determine which group of tasks will be assigned if an employee receives a low test score;
pause between assigning the next tasks to plan the path according to the learning plan;
close access to tasks after the expiration of a specified period of completion;
automatically assign a new learning path to an employee after completing the previous one.
Try the benefits of LMS Collaborator learning paths in practice.
Submit your application and we will show you all the possibilities.
Once the learning path is ready, it can be assigned to new employees. In LMS Collaborator, you can do this manually or with the help of automation rules, for example, automatically assign a learning path to all newcomers who pass onboarding.
When an employee is assigned a learning path, they can view it and track their progress along it: see what tasks it contains, the conditions for completing them, and their assignment. This helps to better navigate the learning plan.
Stage 5. Analyzing and collecting feedback
After implementing a learning path, it is important to evaluate its effectiveness. To do this, we recommend adding a survey or an independent test at the end of the learning path to collect feedback from the participants. Such feedback will help you understand how well the goals were achieved and identify possible shortcomings that need to be improved, in particular in terms of developing effective teamwork of the new employee.
Questions to use when collecting feedback:
How do you assess your level of proficiency after completing the onboarding?
Which knowledge and skills acquired during your studies do you consider most useful for your position?
Did you have enough time to complete all the stages of the learning path? Which stages were the most difficult?
Are there any work processes for which there was not enough information? What would you suggest to add?
Were there any limitations or problems that arose during the learning path?
Were there any questions or issues you would like to discuss with your manager?
What recommendations could you give to improve the onboarding process?
LMS Collaborator also collects detailed analytics on the results of the learning path, which can be uploaded to separate reports. This helps to conduct a more in-depth analysis of its effectiveness.
A recipe for effective onboarding with the help of learning paths from PizzaDay
PizzaDay employs more than 800 people. Onboarding is a key stage in the company's employee training. Since the company's pizzerias are open 7 days a week, seven days a week, a trainee can start training any day. Therefore, it was important to automate the learning process from the start. This was done by implementing the LMS Collaborator learning paths.
Recipe for learning paths for newcomers by PizzaDay:
different types of presentation and consolidation of information – video, vivid visuals, instructions, simulators, tests, surveys;
repeating the internship material and providing information on work processes – delving into details to improve work;
gradual provision of learning content every week;
use of intermediate tests to check the learning process;
introduction of intangible motivation – ratings and achievements that stimulate learning on time and with high quality;
use of surveys to collect feedback after completing the learning path.
LMS Collaborator learning paths helped PizzaDay automate and improve the onboarding process. The company was able to implement continuous training that can be controlled remotely without the intervention of a trainer.
Read more about the PizzaDay case: Personnel adaptation with the help of LMS Collaborator learning paths – the case of PizzaDay company
Conclusion
Learning paths provide an excellent and convenient tool that allows you to automate the process of training and education of employees. They greatly facilitate the work of coaches and training managers by automating routine processes such as assigning tasks and checking results.
However, it is worth remembering that learning paths should be complemented by mentoring and the opportunity to interact with experienced colleagues. Interaction with colleagues can provide a newcomer with the opportunity to ask for advice, learn from mistakes and receive feedback, which will help increase the effectiveness of learning.
It is also worth considering that each newcomer has their own personal needs and learning pace. Therefore, it is important to periodically analyze the learning path and, if necessary, adjust it to best meet the needs. This will help ensure maximum results in learning and achieving higher efficiency at work.
Automate onboarding of newcomers with LMS Collaborator learning paths. Submit an application and our managers will help you with the choice of tools and demonstrate all the features of the platform.
Всі записи автора
Try LMS Collaborator in action
Need guidance picking the right features for digitizing and automating your enterprise learning processes? We're here to help.